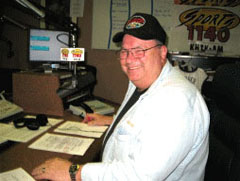 "Kevin Brock is hands down the most professional guide and one of the nicest guys I have dealt with in over 30 years in the outdoor industry.  From his knowledge and expertise on the water to  his high quality gear, boats, and communication skills and personality, Kevin is a consummate professional.  He tirelessly works at his craft to give his clients the best of the outdoors.  Whether fishing California's rivers and delta for stripers, chasing salmon and steelhead on our coastal rivers, or backtrolling for giant king salmon on the Kenai River in Alaska, Kevin offers clients only the best in equipment, knowledge and experience.
Kevin's outgoing personality and his unique ability to make all anglers, young or old, beginner or experienced, feel confident and comfortable on the water sets the tone for a great day on the water.
Upbeat and personable…he is simply…THE BEST!"
Sep Hendrickson
Sep's Outdoors Inc. 
"California Sportsmen" radio KHTK 1140 
"Ultimate Bass" radio KHTK 1140
"Kevin Brock is that rare combination of natural fish-finding talent, courteous and attentive customer service, and ethical practices. His equipment, boat, and tackle is first rate, and even his bait is always the freshest available.
I have fished the west coast for over 45 years, from Sitka, Alaska to Puerto Vallarta, Mexico. A professional guide of Kevin Brock's caliber is truly hard to find; he is the epitome of what a beginner or expert wants when venturing out on any kind of fishing expedition."
Steve Carson
Member- California Outdoors Hall of Fame
Ranked #3 in the world among International Game Fish Association members for most different fish species on rod and reel [235].

"We love fishing with Kevin!  Even as pretty seasoned anglers, we always learn from Kevin.  We fish with him at least 3 or 4 times per year.  We love the Smith in January or February, Stripers in the Spring and Fall; and have a trip planned on the Klamath in September.  The great thing about Kevin is that he really knows what he is doing; the demeanor on his boat is always so pleasant and YOU CATCH FISH!  If that is not enough, you can always call Kevin if you are going out on your own and his advice is so right on!  We took the President of Coldwell Banker striper fishing on Mother's Day with his wife and daughter.  We had 2 fish in the boat, but things had slowed down.  We called Kevin on his cell, he told us where to move to and where to anchor, what bait to use and within 30 minutes we filled their limits.  Made us look like a heroes and everyone was thrilled.  Kevin is first class!"
Viki and Alan Benbow…..aka  Viki Benbow
– The Real Estate Huntress

"I've had the good fortune to fish with Kevin Brock several times and I can say in all honesty that he is a pro's pro. A lot of folks can go out and catch fish, but in my experience you'll look long and hard before you find another guide with the level professionalism and pride that Kevin displays on a daily basis. Some guys guide to earn money. Other guys guide for the ego boost they get. Kevin is in that rare fraternity of folks that were born to guide. He gets great joy from seeing his clients catch fish and if there is one attribute that I want in a guide, that's it. Beyond that, whether you are talking about fishing for kings, steelies, stripers or trout, Kevin is one of the very best anglers on the West Coast."
Cal Kellogg-Editor/Owner 
Fish Sniffer Magazine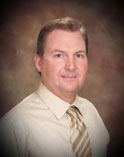 "Kevin is a professional and runs a top notch guide service. He has always done a terrific job of catching the fish we need to make a great show."
Justin Wolf – Anglers West TV Program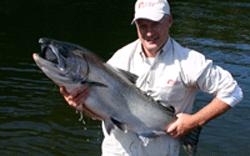 "Kevin on the Kenai, the Klamath, the Smith and the Delta. The two things I've come to expect when I step in his boat are professionalism, and preparation. With only the top quality tackle, an adequate supply of great bait, coupled with a demeanor and attitude that not only is prepared to teach but to also entertain, you can rest assured that you'll have an amazing experience chasing that fish of a lifetime."
Don Newman – P-Line Vice President of Sales and Marketing